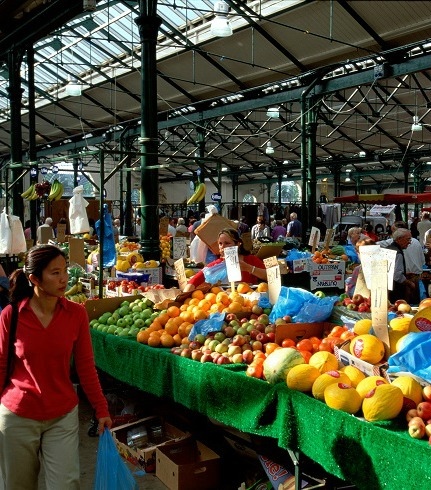 Explore Belfast
St. Georges Market
St. George's Market, built 1890-1896, is home to some of the finest fresh produce, with customers travelling near and far to sample the delights of Friday, Saturday and Sunday markets.
The Friday Variety Market hosts around 250 market stalls selling a variety of products including: fruit, vegetables, antiques, books, clothes and fish. The fish section alone holds the reputation for being the leading retail fish market on the island of Ireland.
The Saturday City Food and Craft Market has a fusion of tempting speciality foods from around the world as well as handmade crafts, flowers, plants and local photography, pottery, glass and metal work.
The Sunday Market has a mixture of the Friday and Saturday markets with a special emphasis on local arts and crafts, offering more local craftspeople the opportunity to show off their talents. You can also expect live music from local bands.