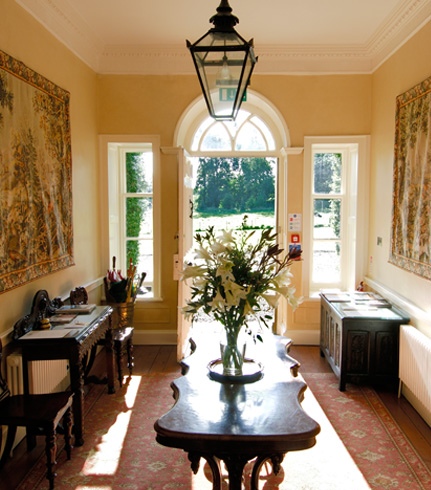 ROOMS AT Newforge house
Accommodation in Northern Ireland
We very much look forward to welcoming guests to enjoy delicious locally sourced food, luxurious accommodation, and tranquil surroundings at Newforge.
Our six individually furnished bedrooms incorporate family antiques that have been handed down for six generations. Original features and unique character pieces have been restored, whilst excellent beds and elegant modern bathrooms have been added to ensure that you enjoy a most relaxing stay. Our bedrooms and bathrooms enjoy views of our gardens, courtyard or green fields.
You can be sure of a quiet night's sleep as we are tucked away behind trees and cloaked in fields on the edge of the village of Magheralin making it blissfully quiet. It may only be birdsong that wakes you from your slumber.